S
carborough COC was founded in March 1996. The founding members
recognized the need to promote the active participation of citizens of
the Scarborough community in health care causes in general and were
impressed with the decades of exemplary service provided by The
Scarborough Hospital, one of Canada's largest urban community
hospital. Throughout the years, COC has undertaken a number of
initiatives for community involvement in promoting health and wellness
and drawn attention to the dire need for additional hospital funding
from the private and public sectors.

The most significant initiative has been the Mid-Autumn Ball – an
annual fund-raising gala that began in 1996. Through its tireless efforts
over the years, COC has witnessed the exponential growth of the Mid-
Autumn Ball. It has succeeded in raising over $1.5 million to-date.

While most of the funds raised benefits The Scarborough Hospital, part
of the proceeds is also used for bursaries and research grants for the
medical staff, scholarships for student volunteers at The Scarborough
Hospital and for COC's other health care outreach initiatives and
undertakings.

© COC 201
6
All rights reserved.


SCARBOROUGH CHINESE OUTREACH COMMITTEE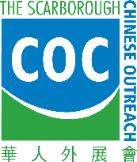 Working for a healthy Scarborough community


COC is committed to making our communities healthier.


OVER 18 YEARS OF ACHIEVEMENT


what we
do...Making
a small
difference
one step at
a time....